There's nothing quite like a refreshing glass of water to quench your thirst, and getting enough water is key to maintaining good health. Many of us drink water straight from the tap for convenience, but have you ever stopped to wonder where your water comes from and what chemicals and minerals could be found in it?
Although the UK has multiple water filtration plants, this isn't always enough to remove potentially harmful substances that both taste and smell bad. We source a lot of our water fro...
Read More
It's quite possibly one of the biggest accessories for every single health-conscious, fitness enthusiast out there. No runner, weight lifter or aerobic exerciser would be seen without it. The benefits of the stuff are so greatly valued in fact that bottled water can actually cost up to a whopping 1000 times more than what would come out of our taps in our very own kitchen and bathrooms. The question is however, is bottled water safe?
The sad reality is that when it comes to the safety of bottled ...
Read More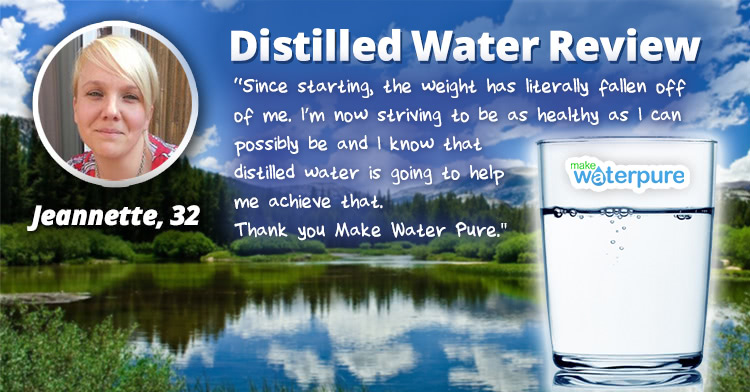 I've always liked fizzy drinks, the regular ones you'd get in any supermarket. It doesn't usually matter which flavour it is, just as long as it's a can of sweet fizz then I'll drink it. I've been drinking them for years and it wasn't until about five months ago that I realised all of my fluid intake (aside from the little I gained in my food) was all from fizzy drinks. Not only was I constantly dehydrated, suffering from headaches and having some major problems with my teeth but I had a real we...
Read More
The topic of water fluoridation has been an interesting one for many years now. Skeptics do argue that there's no evidence to support the numerous claims of water fluoridation being harmful to our health however if this were true, why are towns all around the world coming together in order to ban this form of water treatment once and for all. Towns here in the UK as well as Australia, Canada and the U.S. have all been convinced of the harm that fluoride can have on our health, with Cancer a part...
Read More
Joanna, 33, Brentwood Essex
Before I get started, I think I'd like to explain that my testimonial will probably be a little different to the usual ones. While most people will be discussing how much distilled water improved their lives, I'd like to explain just how detrimental it was when I stopped drinking distilled water. My name's Joanna, I'm 33 (well in August anyway) and I live in Brentwood, Essex. I had been drinking distilled water for well over a year and the benefits I saw were huge.
My ...
Read More